Thunder Lose to Blue Jays 4-1, Spring Training Coverage Update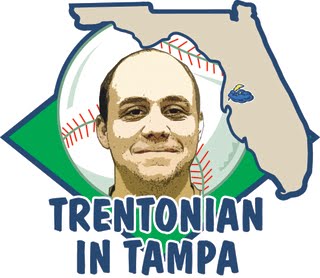 Opening Day at Waterfront Park is just more than two weeks away, and there are many questions that still need answers.
How will the rotation shake out?
Will Brandon Laird play first or third base?
How about shortstop?
Where does Myron Leslie fit?
All these questions — as well as many others — will be addressed starting a week from today, when I travel to Tampa, Fla. to kick off The Trentonian's coverage of Thunder spring training.
Over those four days, I'll be working hard to glean every piece of information needed to provide the clearest picture possible of what the team will look like come April 8.
I'll be in attendance at the Yankees game with the Minnesota Twins on March 31, the Thunder's home games against the Pirates and Blue Jays, respectively, on April 1 and 2, and the Yankees vs. Future Yankees game on April 3 at George M. Steinbrenner Field.
Look for coverage on Twitter (jnorris427), on my blog, through videos on The Trentonian's Web site, and, of course, in the paper itself.
•••
The Thunder lost yesterday, 4-1, against the Blue Jays' Double-A work group. Here are few notable stats from the game, provided by the team through trainer Tim Lentych.
Pitching
D.J. Mitchell: 3 IP, 3 runs
Noel Castillo: 2 IP, 1 run
Jonathan Hovis: 2 IP, 0 runs
Pat Venditte: 2 IP, 0 runs
Hitting
Austin Romine: Single
Walter Ibarra: Single
Ray Kruml: Single, RBI
Jeff Farnham: Double, run
Labels: Austin Romine, Brandon Laird, D.J. Mitchell, Jeff Farnham, Jonathan Hovis, Myron Leslie, Noel Castillo, Pat Venditte, Ray Kruml, Walter Ibarra