Just got back from Media Day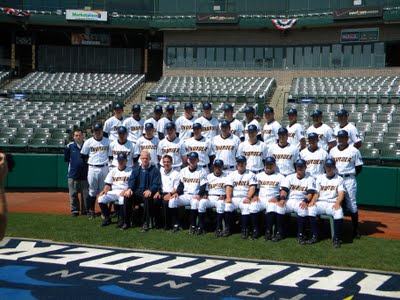 As the post says, I was at Media Day from 1 p.m until about 3 p.m. While there, I spoke with Lance Pendleton, Wilkin De La Rosa, Josh Schmidt, Tommy Phelps and Tony Franklin. Look in tomorrow's The Trentonian for a story about Pendleton and De La Rosa, and their transitions from starters to relievers.
I'm going to get started on that now, but to tide you over, here's a picture of the entire team. I think it sets a record for most people blinking in one shot. Enjoy.
Labels: Josh Schmidt, Lance Pendleton, Tommy Phelps, Tony Franklin, Trenton Thunder, Wilkin De La Rosa